In Australia there is a program, called the safe schools initiative, targeted primarily at school children near puberty and below puberty, aimed at presenting gay, lesbian and transgender role models as normal, happy, healthy regular people, despite the fact that gays and male to female transgender have an extremely high rate of death, disease, crime, suicide, murder, assault, self harm, and drug abuse, with lesbians and female to male transgender not far behind.  The reason there are not that many old gays is that most of them die of murder, suicide, disease, or drug abuse before they get old.  As the New Testament says Romans 1:27:
And likewise also the men, leaving the natural use of the woman, burned in their lust one toward another; men with men working that which is unseemly, and receiving in themselves that recompence of their error which was meet.
These happy healthy role models depicted in the material are slightly older than the target audience, the role models being just past puberty, and the target audience just before puberty, the obvious point of the propaganda being that the target audience should grow up into these happy healthy well balanced role models.
Here is one of the role models, pushed on pre pubertal children:  a schoolboy with an obviously gay fifty eight year old cuddling him: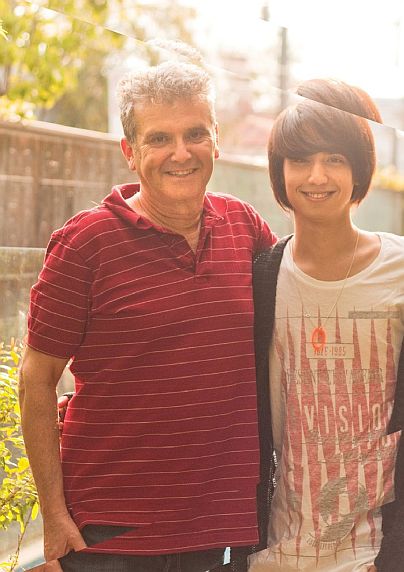 This is blatant gay recruiting of children – it is obvious that those pushing this initiative do not believe that gayness is innate, that people are born that way, but rather that gay sex is an acquired taste to which children can be inculcated.
And, indeed, it is obvious that gayness is transmitted from pedophiles to children, Afghanistan being an example of a place and culture where gayness transmitted in this fashion is very prevalent.
While a sexual preference for young males is disturbingly common in all cultures at all times, in places and times where this preference is very severely repressed (death penalty, vigorously enforced) a sexual preference by males for adult males seems to be entirely unknown. In such cultures there is some sodomy of adult males but it is like sodomy of donkeys, an inferior substitute for the real thing. Thus, for example, during the War of Northern Aggression adult male on adult male sodomy was rare, and adult male on adult male pornography entirely nonexistent. No one wanted to look at pictures of adult males getting tapped when they could look at pictures of females getting tapped.
If what gays officially believe, that gays are born that way, is true, then suppressing homosexuality is just pointless cruelty.  If, however, what gay activist behavior suggests that gays believe, that male sexual preference for adult males is the result of gay sex environment near puberty or before puberty, is true, then we should have the death penalty for male homosexual acts, and lesbian acts should be discouraged, with females being coerced into heterosexual relationships.