About twenty percent of a car is, or should be, high quality specialty steel which is not made in America. Because there are no local sources of such steel, it is organizationally difficult to make such parts in the US, so the parts tend to be made overseas. Or, disturbingly often, made out of crappy steel.
When Jobs was creating the smartphone, he went to Corning to talk to the people who make specialty glass. If we had been importing our specialty glass from China, the way we are importing our specialty steels from India, maybe no smartphones, or smartphones with easily scratched plastic screens.
Let's say that you're after armor steel, and you want to buy it direct from the mill. Your options are more or less limited to:
Arcelor Mittal's "Mars" Steel from India.
SSAB's "Armox" or "Ramor" from Sweden.
ThyssenKrupp's "Secure" From Germany.
And if you want it cheap, and you want a supplier who speaks English, probably India.
Assume the God Emperor is not a complete moron. If a tariff on all steels, an intent that locals will start producing specialty high tech steels. Remember all those people declaring that Trump was lying when he promised coal miners coal jobs were coming back? They told us coal jobs were gone, and were not coming back. Specialty steels are coming back.
Tariffs tend to have bad consequences, because they tend to reflect corruption and special favors. What happens is that there is a high tariff on goods imported by regular folks, and someone who is cozy with the government gets a special permit, a recategorization, or some such, and he gets to import stuff without a tariff, and mark it up.
But the biggest indignation against Trump's tariff is that he is taxing specialty steels, taxing steel that you just cannot buy in America, which tax is not a gift of free money to existing steel producers, but a demand that they get their act together and an opportunity for them to do so.
And, if they do so, they create high skill, high pay jobs for white males in flyover country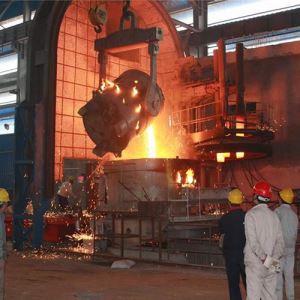 jobs for Trump voters in electorates where their votes make a difference.
Never forget who whom.  Be mindful of who are your friends, and who are your enemies.  The Democrats do not attempt to follow an economically optimal policy, but a policy that harms their enemies economically, even if it causes some lesser harm to their friends.  They have been aggressively destroying jobs in flyover country to force the great centralization, so as to get the most voter power out of the people they have been importing to live on crime, welfare, and voting Democrat.
It is likely that this policy tariff policy is economically efficient, because of technological externalities, but even it was not, ask whom it harms, and whom it helps.