I am not disowning my fellow alt rightists who happen to be nazis. I am inviting them to become better friends and allies than they already are by discarding their blue pill illusions about women – by becoming even more evil than they already are.
Progs tell me that Andrew Anglin is the leading force for Nazism in the America, and have forced him to flee to Nigeria, where the locals do not see anything odd, evil, surprising, or unusual, about a white advocating for the interests of whites, or the interests of those whites ethnically similar to himself. Doesn't everyone do that? Nigerians are too busy hating Nigerians who are a different breed of black to themselves to worry about whites.
My problem with Andrew Angelin is that if he is the leading force, progs don't have much to worry about. This a man who thinks that twelve year old girls would be pure and chaste if it was not for evil males preying upon them.
He tells us that the problems we have with women are due to evil Jewish mind rays. If it was not for those damned Jews, women would never give us such tough shit tests. This is the sort of thinking that led to Hitler having only moderate success in raising the German birthrate.
The trouble with Nazis is that they leftists stuck in the 1930s, while the rest of the left has moved even further left. And the left was mighty bluepilled back in the 1930s.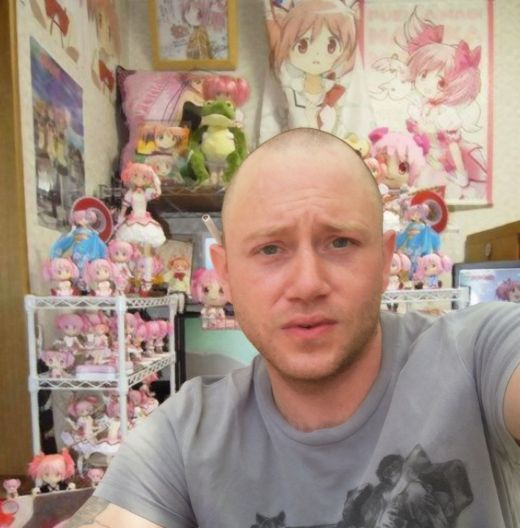 His truly impressive loli collection suggests to me a man who does not score a whole lot of real life women, though I would guess he does considerably better than Scott Alexander.
[Edit. Photo is fake.
I still say is beliefs about women indicate he has not a whole lot of contact with women, albeit more than the typical male progressive, in that he is on the 1930s blue pill while progressives are on the 2017 blue pill.]
There is a man in urgent need of the red pill.
The trouble with blaming everything on Jews is not that it is unkind to Jews. Unkind to Jews is not my problem. I will let Jews worry about that. The problem with blaming everything on Jews is that it leads to the conclusion that 1930s leftism, leftism before we let the Jews into the left wing club, was just fine. And Andrew Anglin's truly impressive loli collection is where that thinking gets you.
In fact, things started going bad early in the nineteenth century, when frothing at the mouth biting mad feminism gave us a marriage contract that was enforced on men, but not on women, resulting in the collapse of the family.
And, shortly after that, white man's burden, with the corresponding attacks on unit cohesion and military discipline, with the result that inferior races started to defeat whites in 1841, and have been defeating us militarily worse and worse ever since.
That is when things went to hell – when marriage was successfully attacked by those holier than thou, when our military was successfully attacked by those holier than thou. Rolling things back to the 1930s is not going to help. We need to roll things back to the 1730s.
Yes, Jews have always been subversive, and they were subversive back in the 1730s also. But I am pretty sure it was not Jews that caused everything except science to turn to shit in the nineteenth century, and it was not Jews that caused science to turn to shit in the twentieth. What happened to science after World War II was plainly the result of Harvard strong arming the Royal Society. Andrew is blaming the flies for the condition of a corpse that has a bullet hole in the head. It is not that I support flies, it is that I oppose being shot in the head.
There is a correlation between flies and corpses, but Nazis have the causation backwards.