Evolution is on topic for reaction, for the nature of women makes sense and is explicable in terms of Darwinian evolution, in terms of evolutionary psychology. You can also explain it as the curse of Eve, but if you explain it as the curse of Eve, it is rather arbitrary. Why did God curse women that way, and not some other way? (Answer, because we are risen killer apes, not fallen angels.) And because women are cursed in this fashion we cannot trust them to make sexual and reproductive choices. Nor can we trust them to vote, for they are going to vote for invasion, conquest, and the extermination of their menfolk.
Reed criticizes evolution on the basis of irreducible complexity – that living creatures could not have evolved in small steps because its functionality is inherently complex.
This criticism is bunkum. No one has produced a single example of irreducible complexity in living creatures. Complex systems in living creatures are excessively and unnecessarily complicated, not irreducibly complicated. The reason for the unnecessary complexity is that they are adapted from a system that did something else. For example, inside the the dolphin's flipper is a hand for climbing trees. Hence considerably more complicated than the fish's fin.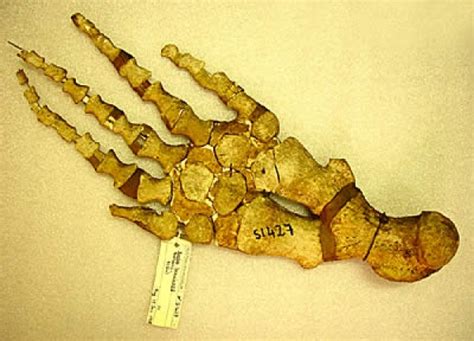 The dolphin's fin is not the simplest possible fin. It is the simplest possible fin that you can derive in small steps from a hand for climbing trees.
This all too reducible complexity is compelling evidence for evolution, not an argument against it. That the dolphin's fin is overly complicated is proof that the ancestors of dolphins climbed trees, and that the hands of the tree climbers were themselves adapted from the bottom gripping hands of first tetrapods.
However, while we have compelling evidence that existing living creatures evolved from simpler creatures of lower evolutionary grade, that all the animals you can recognize as animals evolved from the urbilatarian, a creature with jelly like flesh, a quite complicated brain, a heart, a liver, two very simple eyes that could barely see anything, a quite good sense of smell, and a single orifice used for sex, birth, eating, excreting, breathing, and smelling, Reed nonetheless has a compelling argument in that we don't have a plausible example of life that could have evolved from non life. Current earthlike conditions could not support forms of nonlife capable of evolving into life. While the complexity of existing life forms is quite certainly reducible, no one has produced something simple enough to appear spontaneously from nonlife. In this sense, yes, irreducible complexity.
Maybe during the Hadean era of the earth high energy life forms appeared that could not exist in current earthlike conditions, and as the earth calmed down, evolved into forms capable of existing in current Earthlike conditions. Maybe on the comets low energy life forms appeared that could not exist in current earthlike conditions, and evolved into creatures capable of existing in current Earthlike conditions – I tend to the latter theory, and think that the first forms of life were low energy, lived in conditions very far from earthlike, in places very far from earth, and existed long before the sun was formed.
Or maybe God created the first urbilatarian. Reed's argument is an argument in support of that position But if God did create the first urbilatarian, evolution has been running since then, as is proven by the Dolphin's fin and the Panda's thumb. So, even if God created the first urbilatarian, Darwinian evolution still explains the otherwise mysterious nature of women.
Vox Day asks, as if it was a killer argument, what is the mutation rate?
Roughly ten per generation. However most of these are either neutral or harmful, which means that evolution has to run mighty fast to stay in the same place.
If he is asking how many mutations favored by evolution occur, how many mutations go to fixation, the answer is something in the ballpark of one every thousand years or so. However, we get lots of evolution by changing the ratios of large numbers of alleles of small effect, and describing this kind of evolution in terms of mutation rate is not very meaningful, since it is not accurately described in terms of mutations, and since the ratios rarely go all the way to fixation.
Vox Day's advice on handling women is not very good. It may well have been adversely affected by his reluctance to believe in evolution. Similarly, his faith in the sexless character of females under eighteen.
While I am delighted that #metoo is devouring those who funded it and sponsored it I know perfectly well that every notable #metoo allegation is a malicious lie, for the targets are always the men whom women very much want, wealthy and powerful men, and the accusers are mostly washed up narcissistic whores that men no longer want – the accusations are directed against those men who are most likely to be sexually contacted by women in a sexually aggressive manner, and the accusations come from those women who are most apt to sexually contact men in a sexually aggressive manner.
While we should never interrupt the enemy when he is making a mistake, and should enthusiastically cheer our enemies as they devour each other, Vox Day is a blue pilled sucker for failing to identify vicious lying whores as vicious lying whores. Weinstein and company deserve what they are going to get – but they deserve it for sponsoring the movement that is now devouring them. Similarly, when Stalin sent those who set up death camps to their own death camps for "objective fascism", it was a good thing that they were sent to their own death camps, but one should not be persuaded that they were actually were objectively fascists. And it will be a good thing if Weinstein and company are convicted of rape, but they are no more rapists than Trots were fascists, and if Vox Day thinks they are guilty, he is ignorant of the nature of women, to which ignorance his rejection of evolution has likely contributed.