Ideas are more powerful than guns, but fashion is more powerful than ideas.
If Trump has a military parade with snappy parade uniforms, we may well win. Trouble is that our elite has been busy making soldiers dress androgynously, because they hate and fear the military. We are always ruled by warriors or priests. If soldiers continue to dress like Elon Musk's rocket scientists, soldiers, like nerds, will remain low status, and priestly rule will continue.
They probably will not make the marines wear high heeled shoes, but they will make them wear baggy clothes that are interchangeable with the similarly baggy clothes worn by female "soldiers".
If they parade wearing camo versions of what Elon Musk's rocket scientists wear, military will remain low status, and thus warriors will be unable to challenge priests.
People in large masses toting guns and moving in unison is impressive, and big rockets are impressive, but to translate that impressiveness into power, need to dress the part. Clothes make the man. Consider Musk's show with the heavy rocket.
Musk is a showman and Trump is showman, but Musk's show sucked because everyone was dressed in Silicon Valley Casual that was actually casual. Needed to dress them in Silicon Valley Casual that was actually Silicon Valley Cool.
You look at a bunch of very smart rocket scientists acting and looking like World of Warcraft players who have just cleared a dungeon, and you think "low status"
I want warriors in power, and I want people who make cool toys for warriors in power, and they will need to dress the part.
Let us imagine how Musk's heavy rocket launch would have gone if he draped a bikini model over the sportscar that he launched to Mars, if his rocket scientists were better dressed, and if he himself posed with the bikini model and the sportscar wearing nice clothes with a touch of mad scientist. Similarly, however cool a military parade is, (and a military parade, like a rocket launch, is very cool indeed) you are not going to visualize those parading in power unless they dress the part.
Obviously the parade will raise Trump's approval rating significantly. The problem is, however, at some point he is going to have to demonstrate that an airforce commando outranks a supreme court justice, so we need to raise the approval rating of air force commandos.
My assessment of the fall of Kings that began in the nineteenth century is that kings did not fail because of gunpowder, did not fail because industry rather than land became the source of wealth. Kings failed because George the fourth was fat, lazy, had a fat mistress, a bad tailor, and slept with other men's wives, but most of all, Kings failed because Beau Brummel made the Puritan aesthetic cool. If King George the Fourth had had better fashion sense and hotter mistresses than Beau Brummel, and if his mistresses had, like Beau Brummel's mistresses, only been sleeping with him, instead of sleeping with him and their husbands, we would have been fine. Also, if he had gotten off his fat ass and did some kinging, we would have been fine. He failed in the job of being the fount of all honors, mortal and divine (which is to say the job of regulating status competition into prosocial positive sum displays, rather than antisocial negative sum displays). The successors of the puritans took that job, ran with it, and have never let go of it.
So far, however, our attempts to produce reactionary fashion have all been miserable failures, and perhaps we will always fail until we have victorious soldiers exercising power, for all the cool reactionary fashions of the past are based on the uniforms worn by soldiers in victory parades.
But I am now coming around to the view that fashion should feature physically fit men wearing tight clothes that have been personally tailored to them. Standard stretch pants that fit without requiring a belt, and on the top a shirt, perhaps a T shirt, that has been tailored to fit, and tailored to end just below the point on your pants where a belt would be if they needed a belt, which your pants should not. The shirt goes outside the pants, but is almost, but not quite, tight around the pants.
Well fitting clothes are automatically high status. It is the last sumptuary display. An off the rack business suit is not high status. A custom fitted T shirt is high status. Baggy pants are low status. Men wear baggy pants because gangsters who claimed high status on the basis of violence were countersignaling by wearing baggy pants, but baggy pants do not work unless you can also plausibly signal real capability and will to commit violence. Such plausible signals are apt to get you killed, so make sure your pants fit. If you countersignal by poorly fitting pants, have to signal by violence, which can get costly.
Secondly, the costume should contain some element of peacocking, ideally a unique and idiosyncratic element. I now wear a fighting cock feather in my hat, the tail feather of a fighting cock that died in battle. Unfortunately, such feathers do not last a whole lot longer than the cock that donated them. It is tricky to get the right feather attached in the right place. Each fighting cock feather is unique and different (fighting cocks themselves peacock, with longer, floppier, and more diverse feathers than regular cocks). Most fighting cock feathers will do something bad like flopping in your eyes. Need a feather that flops around, but stays out of your eyes and your field of view, while flopping around in the other guys's field of view.
Big hats are good, and better with something decorating them.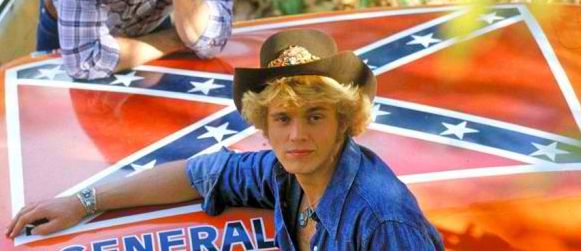 Gold chains also good, though male gold chains need to be big. Fine gold chains are girly. Not sure if multiple peacocking elements are a good idea. The Regency Aesthetic failed through excess, which excess justified the Puritan Aesthetic. A gold chain needs to be accompanied by bros or a bodyguard. If no wingman, then no gold chain. if a weak geek neck, cannot support a fighting cock feather.
You cannot peacock unless the alpha male of the group is also peacocking, or unless it is plausible that you are, by at least some metric, the alpha male of the group. Your boss is not going to be peacocking, and if your subordinate is peacocking while you are not peacocking, you will need to do something about it.
Any item of peacocking that draws attention to your head needs a suitably large neck to support its metaphorical weight, as if it had actual physical weight. I have therefore added neck exercises to my exercise regimen. I attach a looped belt to a resistance cord, and pull with my head in different directions, in order for my neck to be strong enough to support the mighty weight of the fighting cock feather in my hat. If you have a geek neck, don't try to wear a big hat.
Obviously you cannot wear something to job interview or similar occasion that is more dramatic or unusual than your interviewer will be wearing. No peacocking allowed at work or in job interviews, but you can wear better fitting clothes than your interviewer. If Silicon Valley Casual is socially required, you can wear Silicon Valley Casual that just happens to fit you perfectly, as Steve Jobs invariably did. Also, matching colors combined with dramatic clash of colors, so that the clash is clearly intentional, rather than the result of whatever passed the sniff test that morning. If you are going to have a dramatic clash of colors, superhero style, make sure that one major part of your costume matches another part.
Well, this is the latest in a long string of attempts to conjure reactionary meanswear into existence, and all previous attempts have failed embarassingly. Let us see how this one goes. We still need a victory parade with cool manly military parade dress uniforms to really make reactionary fashion stick.
But, lacking a victory parade, physical fitness is something. Reactionary males tend to be markedly stronger and slimmer than progressive males, due to fasting, diet, and lifting iron. Reactionary fashion will succeed, if associated with reactionaty phenotypes.
In the age of feral woman and family breakdown, when fatherhood is illegal, when everyone is a bastard, menswear that is associated with being able to beat people up is likely to succeed. The difference between today and past ages was that in successful civilizations, top fashions were associated with being a member of a group that was able to beat up other groups in organized collective disciplined physical violence, hence the connection to victory parades, while in an age of social collapse and family breakdown, in a civilization in decline, in a time when a dark age looms, when fatherhood has been criminalized, successful fashion tends to be more associated with the capability to perform individual thuggery, hence the perverse and ugly baggy pants fashion. When fatherhood is illegal, only criminals can be fathers. The underlying problem with menswear fashion is that the state is violently, coercively, brutally, and forcefully imposing black mating patterns and white gay mating patterns on white heterosexual males, which mating pattern in turn causes unattractive clothing to be fashionable, and attractive clothing to be unfashionable, the baggy pants fashion being an example of this problem.
If reactionaries are having troubles restoring reactionary fashion, it is because we are having troubles restoring reactionary families, and reactionary families require reactionary male social groups that collectively enforce reactionary socialization on potentially feral women. But, on the principle of fake it till you make it, reactionary fashion can cause the social conditions that will in turn cause reactionary fashion.
Dress like a patriarch, dress like an aristocrat, and have your women dress as if under patriarchal authority. Good fit is patriarchal, and peacocking and physical fitness is aristocratic. You cannot peacock at work if your boss is not peacocking, but you can be physically fit and wear well fitted clothes.