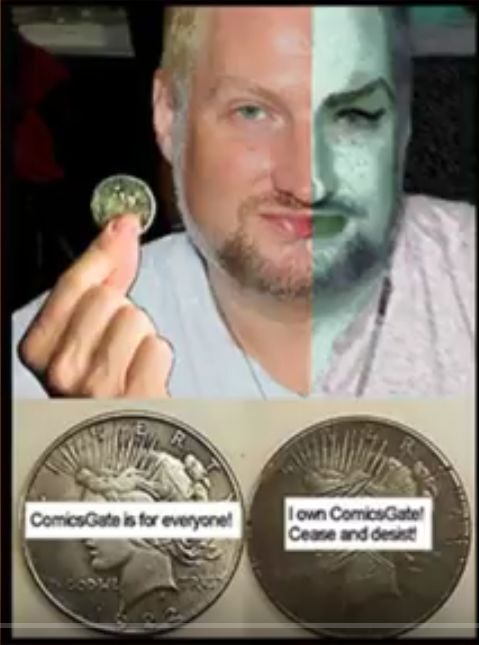 Ethan Van Sciver sues Vox Day for personal ownership of the comicsgate brand.
This is pissing inside the tent, and is likely to result in social justice warriors taking over comicsgate, since judges will rule in favor of social justice without regard for merit.
Whosoever pisses inside the tent is my enemy, for if he sues Vox Day, likely will sue me.
As the Comicsgate Wiki rightly tell us:
ComicsGate (or #ComicsGate) is an online movement that believes the comic book industry (especially publishers Marvel and DC) is oversaturated by political messaging that appeals explicitly to only one demographic that is not interested in the medium, to the detriment of the existing consumer base and the industry as a whole. It also addresses a lack of professionalism, inclusivity, objectivity and accountability of the publishers and their employees (i.e. management, editors, writers, artists, etc.) when dealing directly with the customers.
Ethan Van Sciver is attempting to appropriate value that a multitude of other people have created, Vox Day among them, which attempt, if successful, will inevitably wind up with the brand being used to educate us in the horrors of white supremacism, male supremacism, cishet normatism (or whatever they are calling it now), islamophobia, and so on and so forth.
Ethan Van Sciver is not comicsgate.  He is pissing inside the comicsgate tent.
Inevitably, should the case go to court, the lawyers are going to depict the other side as nazis, white supremacists, islamophobes, antisemites, and whatnot, which puts the heat on everyone to hire social justice warriors and to issue comics where the main story is about a racial and sexual minority struggling with oppression.
The net effect of such a lawsuit is not just spending money on lawyers rather than artists.  The net effect is that money raised to produce content of interest to people who don't want to be preached at and told that they are sinners will be used to hire people, to pay people, to preach at them and tell them that they are sinners.
The winner of this lawsuit will be the man most willing to use your money to tell you that you are a horrible person who should never get laid and deserves to die in a fire.