How sweet it is. Hat tip Urban Future
In the photo op for the Apec economic leaders meeting, hosted by China, they positioned Obama away from the leaders and with the wives and mistresses of leaders, they placed a tall man behind him to make him look short, and the man behind him gave him the three finger horns.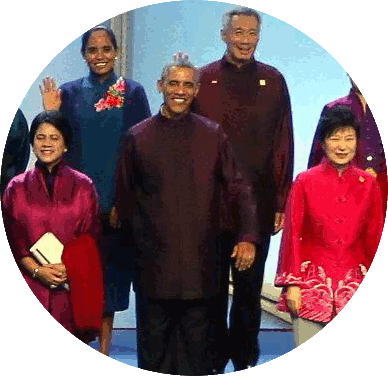 Also, while everyone else is wearing their polite photo op smiles, the man giving Obama the three fingers has a big genuine grin like a raccoon eating fishguts off a barbed wire fence.
And they titled the another photo featuring Putin and Obama "fiends and neighbors", implying that since Putin is a neighbor, Obama is a fiend.
Sweet!
Of course some might think this is mere pettiness, but on the contrary, it will take the wind out of the sails of the Umbrella Revolution without the risk of martyr creation that tanks might pose.