Reuters shows a video of these people seizing the police station, mayor's offices, and so forth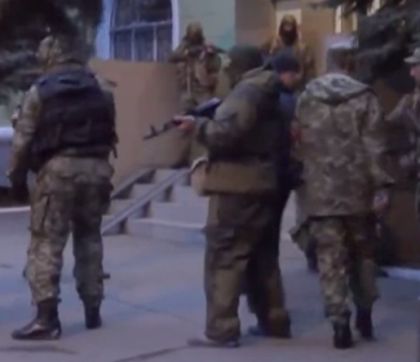 Observe, no two in quite the same uniform.
It is very hard for a militia to get uniforms exactly the same.  It is very hard for astroturf to get uniforms varied.  Therefore, real militia, not Russian astroturf.
These are described as "anti Maidan" protestors.  Maidan's website is in English, written in the dialect of the US ruling elite, thus Maidan is Cathedral astroturf.  Thus this is local rebellion against the Cathedral on the periphery of the blue empire.