The cold civil war is turning hot.
What always happens is that authorities take sides. And different authorities are taking different sides. As things get hotter, expect mass arrests of normies in blue state cities.
I do not expect high altitude bombing of cities and mass artillery barrages until 2024 or so, but escalation has been happening steadily, dramatic escalation just happened, and escalation will continue. Vox Day has long predicted 2033, but I have for decades predicted 2024-2026. Things seem to be happening on my schedule, maybe faster, looks to me we are now ahead of Vox Day's schedule.
In the sixties they came to Detroit to burn people's homes, destroy their businesses, and drive them out. And now they have come to middle America in flyover country. Kenosha is small town America in center of flyover country. We are out of places to run to. If we retreat to cabins in the woods and do business by videoconference, they will come to us when the shops in Kenosha are cleaned out.
Fortunately for us, the war has started with clean cut boy scout Kyle Rittenhouse versus evil Jewish hardcore felon Joseph Rosenbaum.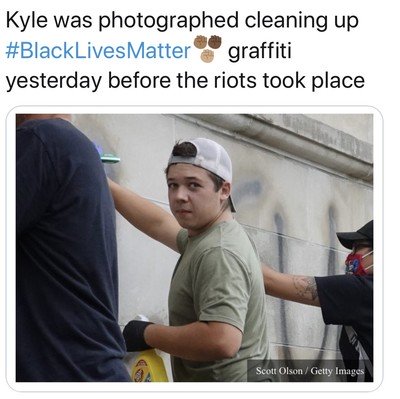 As he leaves the group of militiamen guarding the car lot, a group of antifa pursue him with deadly weapons and attack him.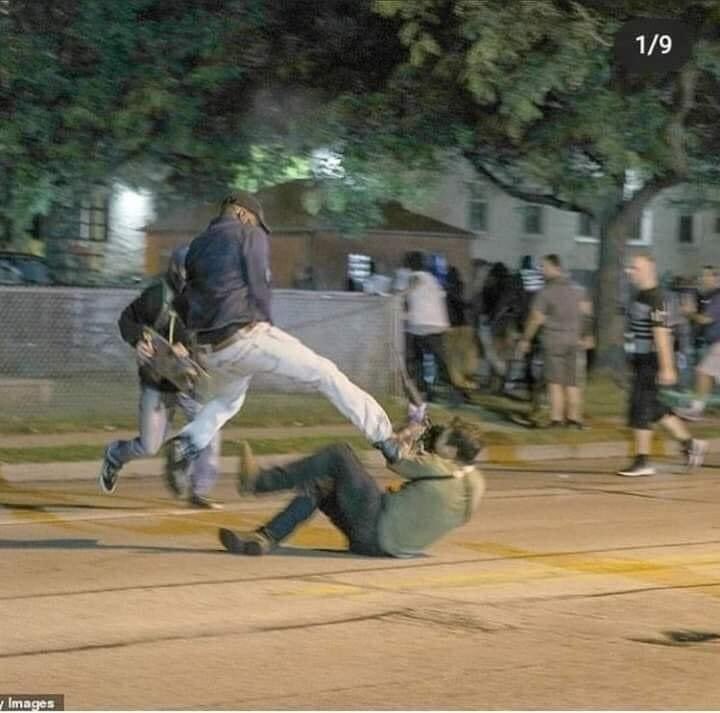 All of those that attacked him have criminal records, in particular Joseph Rosenbaum.
Kyle shot three of his attackers, two of them fatally, one will be one armed for life.
We could not have started the civil war on a better opening: We are the good guys, who will protect you, they are the bad guys who intend to burn your homes and businesses and kill you if you resist. This is way better optics than starting it over tearing down statues and desecrating churches.
As individuals, we can retreat to cabins in the wilderness and work by video conferencing, if Musk gets his internet in space working. But cities matter for organizing collective violence. If we abandon all the cities, we will find ourselves in same boat as South African farmers.
Any solution has to be "Here is how to end the war victoriously and quickly", or, more realistically, "Here is how we can make peace once the combatants have been exhausted and the logistic base of one side or both sides has been destroyed or exhausted."
We have passed the point where a handful of executions could stop the left singularity from getting lefter. Any compromise peace that allows the left to keep getting lefter will collapse. Any solution is going to require a significant number of major enemy figures being permanently removed from circulation.
And as the war escalates (or if the left is temporarily victorious, as the left singularity goes ever lefter) the number of figures whose removal is required to end the left singularity will increase.
Fortunately for us, the civil war has not started with antifa versus fascists, but antifa versus normie boy scout types.
Shoot me" says Joseph Rosenbaum to militia.
Since they don't shoot him, he later attacks a militiaman with a deadly weapon. Shots heard around the world ensue.
The left is not agreement capable. They cannot make peace.
If we win, which will likely require killing several hundred, perhaps several thousand, of them -(obviously killing two of them was not sufficient) we will impose peace. If they win, they will impose war. It will go on, and on, and on, like the great communist democides, killing millions, perhaps as with the seven kill stele, killing everyone, as each leftist tortures other leftists to death for insufficient leftism, till the land is utterly emptied.
Law is only possible if there is order and peace. Peace requires victory Order requires victory. Victory requires war.
Victory in war requires a leader. We will lose if the boogaloo happens without a clear national leader. The time approaches for Trump to step up the job of commander in chief.
I hope he is waiting because he plans to restore order close to the elections, giving our quarreling enemies the rope they need to hang themselves.
Trump rescued the McCloskey's and brought them the RNC convention.
He brought Nick Sandmann to the RNC convention, and presumably would have rescued him if he was charged.
Trump needs heroes and has been rescuing the heroes he needs. He will rescue the kid who defended life and property against Antifa and the BLM
The red meat at the Republican National Convention: The left hates you and hates me, intends to destroy our lives. Hates regular normies who work for a living, obey the law, and just want the authorities to let them be. Biden is in the pocket of the left, or too "sleepy" to control them, and Kamala Harris is the left. She hates us, and when she is president, will destroy us.
Kenosha was the first shots. There will be more shots. Violence will escalate until one side wins and one side loses. That is how large scale violence works, that is the nature of war, that is why you cannot have half war and half peace, cannot have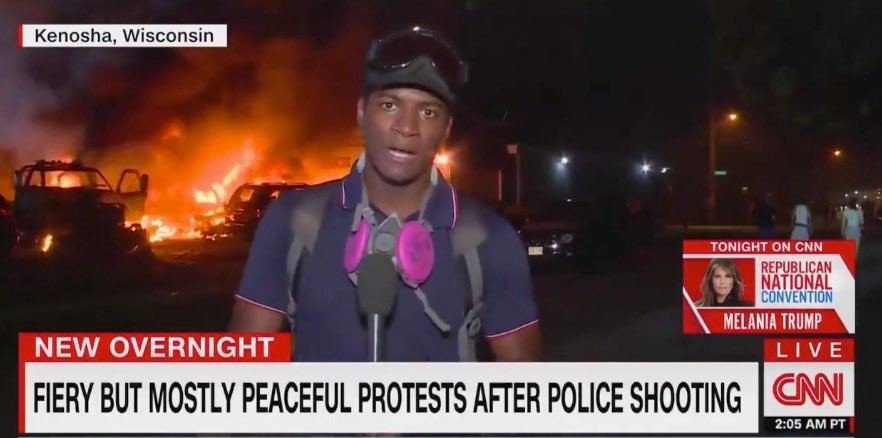 "mostly peaceful protests", except that they are rendered peaceful by being crushed.
Violence will always escalate, until someone wins, and someone loses. That is the nature of violence.
If the side that chants "Death to America" wins, legacy Americans will be exterminated not long thereafter.
We will win, or we will die.