Kathy Forth offed herself, leaving a lengthy suicide note in which she accused numerous men of sexually harassing her, and the entire society of ignoring this terrible sexual harassment, thereby driving her to suicide.
Fat, pushing forty, and supposedly suffers unbearable amounts of sexual assault.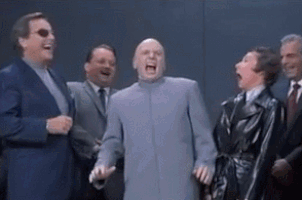 Back when she was hot, the amount of sexual assault she suffered was entirely bearable.
All women love drama, all women create drama, and all women create drama because they are looking for a spanking from a strong man. All women are like that. Childlessness and the lack of a strong man in their lives greatly worsens this problem.
Not all women make false accusations of sexual harassment, not all women kill themselves, but all disruptively create drama and problems: The ones not under the authority of an alpha male, and the ones that have remained childless while their fertility is running out, create more disruption, more drama, and more problems.
They are all cruising for a spanking, every single one.
All the sides in this debate that are permitted within the Overton Window are the same insane side. Scott is evil, depraved, decadent, and insane, #metoo is even more evil and more insane, and the fat old cat lady who offed herself was ridiculous, hilarious, evil, sinful and insane, her over the top evil, and her over the top vanity being hilariously funny to any sane person. Any remotely sane person commenting on that reddit thread gets instabanned. Anyone who manages to post twice on that thread is evil or insane, and most likely both. That thread is a conversation in the lunatic asylum.
Every woman lusts for drama. Fat, and pushing forty, people were ignoring her: Men were ignoring her. So she decided to go out in a blaze of glory, the ultimate "Hey look at me" opera, a gigantic soap opera of martyrdom.
Kathy Forth was evil and spent her life ruining other people's lives out of depraved, foolish, and ridiculous sexual lust.
It is normal, and indeed universal, for childless unowned women who are fertile age, or not very long past fertile age, to destructively and self destructively destroy their social and organizational environment, burn the family assets, disrupt the business, divorce, etc. Kathy took this to extremes.
All Women Are Like That. Kathy more than others.
When a woman creates drama she is unconsciously, and in Kathy's case quite consciously, hoping to smoke the alpha male out of hiding so that he will take possession of her and give her a spanking. She flat out tells us in her suicide note. In her suicide note she tells of her fantasies for powerful alpha male to take possession of her, to own her, to command her, supposedly in order to protect her from all this supposedly terrible sexual harassment.
This is what female lust looks like. It is not genitally focused like male lust, but that does not make it better, it makes it worse. Much worse.
During her fertile years, a lustful woman is not funny. Past fertile age, a lustful childless woman is hilarious.
Not every woman makes false rape and false sexual harassment allegations, but every woman acts disruptively, every unowned fertile age woman acts more disruptively and causes great damage, childless unowned women even more so, and childless unowned women continue doing so well past fertile age, while women with children calm down as their fertile period ends, particularly women who have previously experienced the firm hand of the father of their children.