Leftism necessarily goes ever lefter. But what is "lefter"? Leftism has no essence, it is just a coalition to knock over the apple cart in order to grab some of the apples, so "lefter" is whatever direction looks like some apples could be knocked loose. "Lefter" could be almost anything, head off in almost any direction, depending on fashion, opportunity, and perceived vulnerability of people who have stuff.
Leftism necessarily goes ever lefter, because having knocked over one apple cart, there is now an apple shortage, and people then need to knock over another, and because of the broken window effect – when leftism works, in the sense that apples were rolling around, they go looking for something else to knock over, since that apple cart is already smashed up. Leftists perceive wealth as a snapshot in time, as if it were a gift from God. The ways that wealth is created are meaningless to them, it is a pie to be sliced up and enjoyed.
Right now "lefter" is heading off towards ethnic cleansing of whites and desexing of males. Many leftists find this alarming, being white or male or both, so are trying to find some other direction, any other direction – and socialism is some other direction.
Socialism is not currently a threat, being so thoroughly and totally discredited: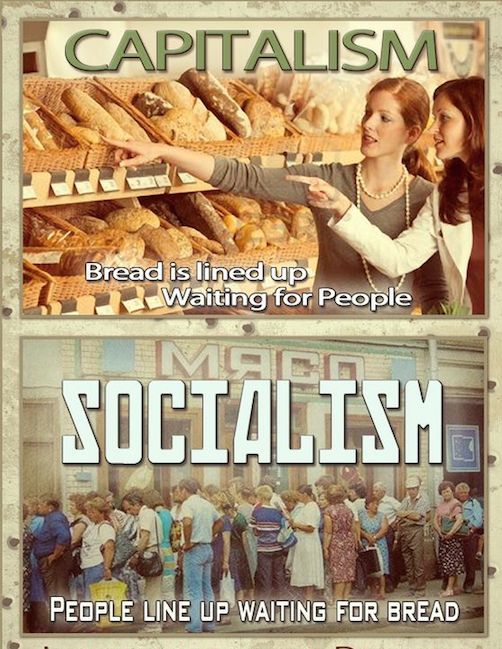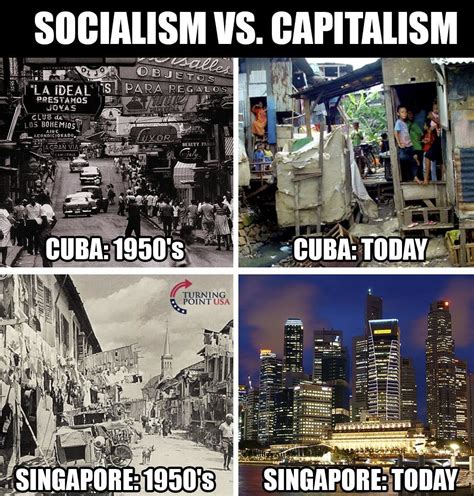 But what Democrats hope to do is run on a program of Ferguson and Krystalnacht, and then, instead of delivering Ferguson and Kristallnacht, deliver socialism. "Instead of burning down the supermarkets in Ferguson, leave them standing and we democrats, being such nice caring people, will order them to give you free stuff. So much nicer. Please don't burn my house down, kill me, and rape my children." Might work, but the dynamics of leftism are likely to get away from them. Venezuela promised socialism, wound up delivering socialism plus Kristallnacht.
People keep telling me that socialism works great – the statistics always improve enormously under socialism. Thus, for example, Venezuela has cured inflation and put everyone on a pension, and given everyone a university education, and provided universal healthcare. UN statistics always show socialist countries doing wonderfully well on the Human Development Index.
Of course they cured inflation by setting official prices, and you cannot actually buy anything worth buying at official prices, and universal healthcare gets you a bed to die in. Universal healthcare provides abundant caring, but a distinct shortage of health, and universal university education produces ignorance instead of knowledge.
In a thread on my blog, a supposed reactionary has been telling me how socialist agriculture worked great in Russia long ago and far away, and they had to do it because the climate being harsh, they had to have collective agriculture because it works so much better. And, similarly, lots of leftists will tell you how great socialism has been for Cuba and Venezuela – though the internet makes this story a bit more difficult to get away with than when they tell it about far away places and long ago times.