The left thinks the alt right has taken over the Republican Party and gave the Nazi salute from the Podium, and are fantasizing about creating a replacement Republican party in which white males will no longer have significant representation. The reason the Never Trumpers were unable to agree on anything is that some of them wanted Ted Cruz as nominee, and some of them wanted an unspecified nonwhite female nominee and a general purge of whites and males, to be purged not only from the Republican party and from history, but from the physical universe.
In actual fact less than one percent of the Republican National Convention was alt right, and none of them would have given the Nazi salute, though I suppose a few of them quietly murmured "14 words" and "27. Februar 1933" but they were treated as a respectable faction of the Republican party and received the same firm police protection that all the Trump factions received.
By "taken over" progressives mean "not attacked on sight with baseball bats".
Still, if you are an alt right, not being physically attacked on sight by state sponsored thugs wielding baseball bats with police protection is intoxicating.
Trump has not gone all the way to "no enemies to the right". Notoriously, he disowned the alt right before he refused to disown it, and refused to disown it before he disowned it. But if the alt right was at the Republican convention, like every other major faction that backed Trump, and gets wall to wall police protection, he is not disowning them all that much.
So, I will raise a glass of moonshine to Trump, and to 27. Februar 1933.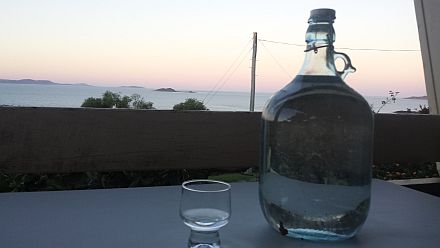 Listening to Trump's acceptance speech:
… We will be a country of law and order

…

The attacks on our police and the terrorism in our cities threaten our very way of life. Any politician who does not grasp this danger is not fit to lead our country

Americans watching this broadcast tonight have seen the recent images of violence in our streets and the chaos in our communities. Many have witnessed this violence personally. Some have even been its victims.

…

Beginning on January 20th of 2017 Safety will be restored.
Hmm. Obama promised to stop the oceans from rising, Trump promises to deter the dindus from thuggery – after having very successfully deterred any thuggery in the vicinity of the Republican convention.
In the reply to Trump's speech, the mainstream media issued a pile of statistics showing race relations are simply wonderful.

I have another statistic.