Neoreactionaries rightly look down on identitarians as low class, vulgar, stupid, and, worst of all, leftist.
"You think construction workers should vote!  Worse, some of you think women should vote.  You are so ignorant of history that you hate capitalism, forgetting how Europe became rich.  And a lot of you are so stupid you think the Joos brought down the two towers."
This tempts neoreactionaries to say to progressives
"See, we are not like those horrible identitarians. We are like you progressives, smart and civilized"
Then the neoreactionary slobbers all over the progressive's boots like a puppy and rolls over like a puppy to expose his stomach.  Then he pees himself in his excitement.
But, of course, neoreactionaries are identitarians, among other things.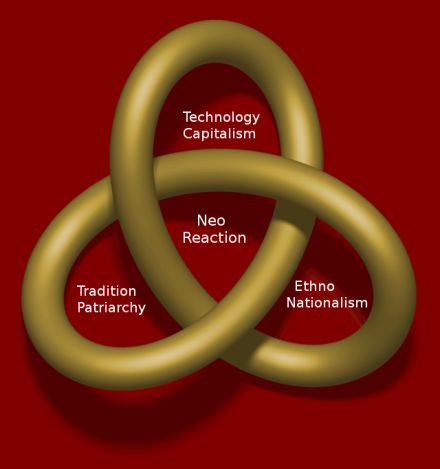 And to remind myself, and everyone else, that neoreactionaries are identitarians, I say that for the white race to survive, it has to reverse the emancipation of women, for we cannot have families if women are equal, and whites cannot reproduce successfully without male headed families, and that for the white race to survive, we must end universal suffrage, for universal suffrage gives politicians an overwhelming incentive to buy the cheapest possible votes, and the cheapest possible vote bank is to import an unproductive foreign alien underclass to live on crime and welfare to outvote and ethnically cleanse the natives.
And when any identitarian hears me say "for the white race to survive", he knows that I also am an identitarian.
Tags: trichotomy