Wu Flu is off topic, but the holiness and lies surrounding Wu Flu is on topic.
What South Korea did is the application of Germ Theory to control a pandemic. What we are doing is the application of Germ Theory to justify the same agenda as Green New Deal and anti capitalism was proposed to justify.
What South Korea did, worked, and did not require the shutdown of society and the economy. South Korea used testing to lock up the sick, not the healthy, while governor Cuomo forced people coughing Wu Flu into old people's homes to raise his death count.
Lockdown as actually implemented is not an effective measure (they lockdown white taxpayers and small businesses, not nams and holy quasi government businesses, they lockdown parks and beaches, but not public transport) Everywhere that people did not take effective measures to control Wu Flu, meaning everywhere in the West, Wu Flu rose by a factor of ten every ten days, at which rate it was bound to run into herd immunity fast.
It is now exponentially approaching herd immunity, with an exponential decay rate of a factor of two every four weeks.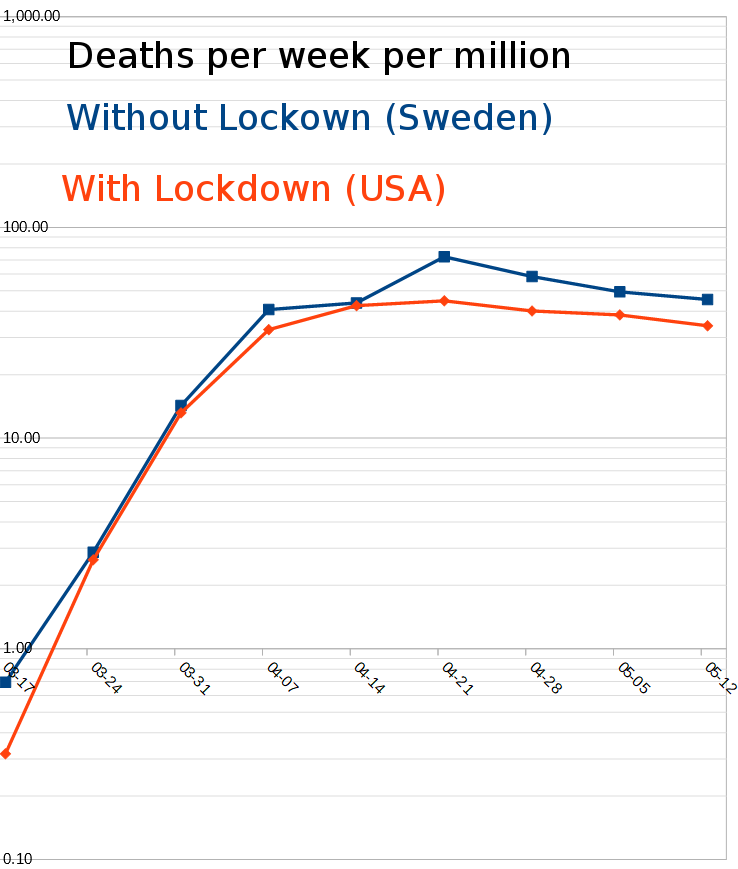 Which means that most of the deaths are now behind us. Total deaths, yet another bad flu season, lockdown or no lockdown.