Trump has correctly announced he has won, and the Democrats are stealing it.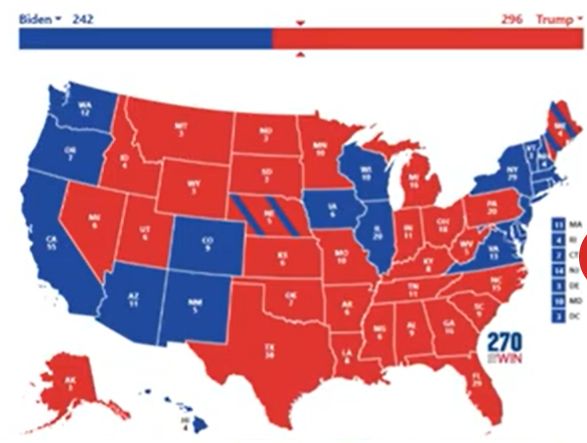 Currently on you tube. Make a copy, because likely to disappear.
Trump:
"We won't stand for it" "We Did Win This Election," "This Is A Major Fraud On Our Nation"
Trump's victory was well beyond the margin of fraud, but as I have stated many times, there is no margin of fraud.
There is, however, a margin of plausible deniability, and this fraud is beyond the margin of plausible deniability.
Well, Trump goes to the supremes. And we shall see what happens.
The best outcome that might happen is: Trump wins in the supremes. The supremes are ignored. Trump reads the insurrection act. The generals disobey him. At some point, if all goes as well as it could, he calls out the militia.
If the supremes buckle, we are in trouble.
If Trump wins in the supreme court, he will initially attempt to enforce the outcome with loyalist cops. He may win with loyalist cops, but the militia are likely to be needed.
Pay no attention to the blackpillers who will say there are no loyalist cops. Trump has repeatedly demonstrated he has plenty of loyalist cops, and they have the advantage of unity of command. But things are likely to escalate from there.
In the color revolution script, the threat or actuality of US air force bombing is applied against loyalist elements of the state apparatus of coercion. In the US itself, this command may not be obeyed, which may put color revolutionary forces at a severe disadvantage.