It looks like Kyle is about to be acquitted, probably on all counts, including the count of carrying a gun while seventeen. Bizarrely, Kyle is being acquitted merely because it is glaringly obvious that he is a hero and straight shooter who was defending himself against vicious savage subhuman trash trying to murder him.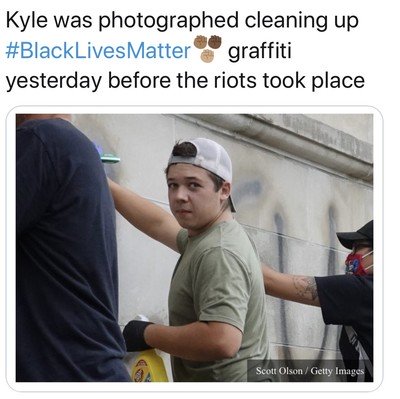 Huber and Jump Kick Man attack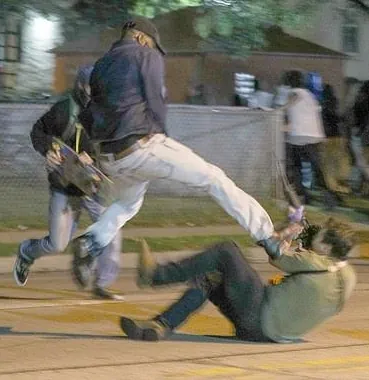 Gaige Grosskreutz attempts to murder Kyle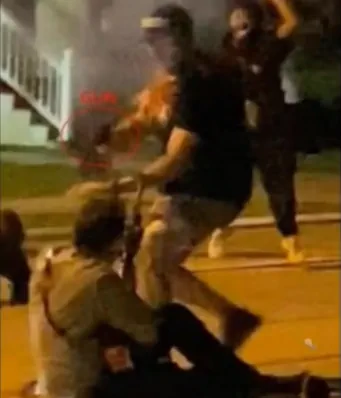 Why did this extraordinary miscarriage of justice, allowing a politically incorrect man to walk free merely because obviously innocent, happen?
Well, watching the prosecutors, they seemed to have drunk their own koolaide. The fix was not put in, because no one thought the fix was needed. White supremacist slaughters unarmed peaceful protestors peacefully protesting. Simple. Open and shut case.
So they failed to fix the evidence, the jury, the judge, and the defense lawyers.
I am just not seeing the "Oh $%!#, its hopeless" behavior until it is suddenly revealed that it is hopeless.
Their questioning of McGinnis only makes sense if they thought that Kyle ambushed Rosenbaum, rather than Rosenbaum ambushing Kyle, and expected the evidence to show that, even though everyone in the world saw Rosenbaum attack Kyle, as he had attacked so many other people.