Holy war is coming, as the poz gets ever more extreme, ever faster, and our ruling elite increasingly uses state coercion and the FBI to accomplish political outcomes, coercing fellow members of the political elite for political reasons.
Have to bring a gun to a gunfight, and a faith to a holy war.
Deus Vult.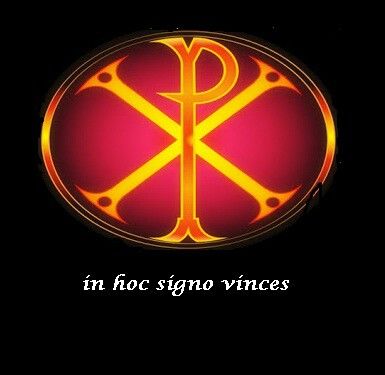 Whites are detribalized, and contrary to the white nationalists, "white" is not a tribal identifier. Whites are wolf to whites. A religion, defining religion broadly to include things like communism and poz, is a synthetic tribe. To win, we need a faith.
With our enemies going further and further into delusion, we have to form a faith on the Truth of Gnon, the Will of God as manifested in the natural order, the Logos manifested in the order of the world, natural law as the will of God. We will, in accordance with the Christianity of about a thousand years ago, interpret Christ as, among other things, the incarnation of the Logos, and thus interpret his words as in accordance with game theory and evolutionary psychology, and divine prophecies as the predictable outcome of cause and effect.
One can deduce ought from is, which is exactly what the Book of Solomon and the copybook headings do, what every reasonable person does in practice.  If one is a strict atheist materialist, then "good" is what game theory and evolutionary psychology tells us that we should desire in our  kin, our friends, and the character of those that we should ally with.  If God created the world then "is" was created by God, and cause and effect a manifestation of the Logos.  And if a Christian, then cause and effect manifested as  wholly man, and that man ended Talmudic legalism, ended the practice of deducing "ought" from some other "ought" taken as given and absolute and then deducing ever sillier and ever more repugnant conclusions from the first "ought", whether one takes that given "ought" as the "greatest good for the greatest number", or takes as that given "ought" that one should not boil a goat in its mother's milk.
The expulsion of the Jews by the Romans illustrates the Divine Logos telling us "The letter killeth but the spirit giveth life" The divine will manifested through entirely natural causes, because the natural order of the universe reflects the will of God. And the spirit of the law, being manifest in cause and effect and manifest in the natural order, needs to be understood with reference to natural law, game theory, and evolutionary psychology. When the Jews obeyed the letter of the law while massively violating the spirit of the law, they were, in accordance with prophecy, expelled from Israel – which reflects the will of God and divine prophecy, but also reflects the fact that if you violate the spirit of the law, you will get into stupid wars with your neighbors, and eventually war with one of your neighbors that happens to be a six hundred pound gorilla. The Jews got into war with Rome not because of corrupt Roman tax collectors, oppressive taxation, harsh Roman law enforcement, and all that, but because they were so scrupulous about avoiding contamination by blood that they wound up getting covered in the wrongfully spilled blood of a Roman cop whom they murdered in the performance of his duty while he was attempting to impartially enforce a just, reasonable, and necessary law that applied to everyone. Which would not have led to war had they not felt so very righteous about it because they were being so faithful to rule about avoiding blood – so faithful to it that they spectacularly disregarded the commandments on coveting, theft, and murder. Attending synagogue while avoiding walking on ground contaminated by chicken blood was so terribly important that they could do anything they liked to accomplish these holy goals, including theft and murder, and their great determination to accomplish these holy goals demonstrated their superior holiness.  And their stubborn self righteousness over this incident eventually and predictably led to the Romans going Roman on them.
In Christianity, the rot set in on women about a thousand years ago, with romance and contractual marriage, with natural law increasingly being tortured to fit church doctrines that were increasingly arbitrary, unreasonable, and out of contact with reality, and with contractual marriage quietly and subtly replacing sacramental marriage, though Christianity only went really progressive on women during the twentieth century. We endorse old style contractual and old style sacramental marriage right now, at least as a moral standard and ritual solemnization, even though we are in no position to enforce it collectively, and after we gain power, start by rolling contractual marriage back to the late eighteenth century, while celebrating sacramental marriage at least symbolically, and eventually go all the way back to sacramental marriage.  We approve of and support husbands and fathers unilaterally enforcing it, even though such enforcement is highly illegal and subject to social disapproval, and we will have our marriage ceremonies proclaim it.
Evolutionary psychology and game theory implies that the family law of the Old Temple Hebrews and the first Millenium Christian Church was entirely correct, and the eighteenth century Christian position on family, war, identity, and the establishment of religion was quite good.
Pozzed Christianity, which dumps on fathers on father's day and tells us we are Homer Simpson, and which thinks that Catastrophic Anthropogenic Global Warming is far more important that a bunch of priests having gay sex in a great big pile, because the priests were all consenting adults, is not Christian.
Chaos is coming.  Chaos is already here, and will get a lot worse.  Eventually order will be restored through Caesarism, that being the cycle of history.  I hope this happens soon, with Holy American Emperor Trump, but if it does not happen soon, it will happen eventually, possibly after a century of blood and ruin.
When it starts happening, and I hope it is beginning now, we should catch that tide and sail it to victory.
Revolutionary movements never get anywhere without backing from a substantial faction of the elite. So what section of the elite is going to back us?
Warriors need priests, and priests need warriors. We are always ruled by priests or warriors, so they tend to struggle for power, priests destroying the military, instead of sustaining it and giving it cohesion. The recent stupid wars where the military fought for no sane, useful, or achievable purpose, with one hand tied behind its back, were attacks by the priesthood on the military, as was insourcing logistics, putting camp followers in military uniforms.
To explain these stupid wars, people say they were fought for Israel, but if fought for Israel, would have been fought to win, rather than lose. If fought for Israel, we would not have women in the military, Israel would not have women in the military, we would not have kicked Israel out of Gaza, and logistic workers would not be wearing warrior uniforms.
We are priests who believe warriors should rule (using the term "priesthood" to mean any knowledge faction that internally coordinates its story in order to give the story more effect and in order to gain power, analogously to using the term "religion" to include communism and poz.)  We are therefore in a good position to catch the coming tide.
The time of Ceasarism approaches. Caesar, Napoleon, or Augustus will need priests who say and believe his rule under God is right, because God said so, because one stationary bandit is better than mobile banditry, and because one King three thousand miles away is better than a thousand kings three miles away.