The offensive seems to be turning out much as it turned out three months ago.
They have tried for a breakthrough in lots of places over a broad front, with uniformly disappointing results. The goal of counter envelopment of Bakhmut was swiftly abandoned early in the offensive. The goal of cutting through to sea of Azov, thus breaking the land bridge to Crimea was downsized to taking Tokmak, which would significantly and substantially impair the land bridge to Crimea. but not actually cut it.
In recent weeks they have abandoned all their other efforts, and thrown everything they have into an advance from their salient at Novandrivka, which they had before the offensive began, towards Tokmak.
The red arrows show how much they have gained in three months.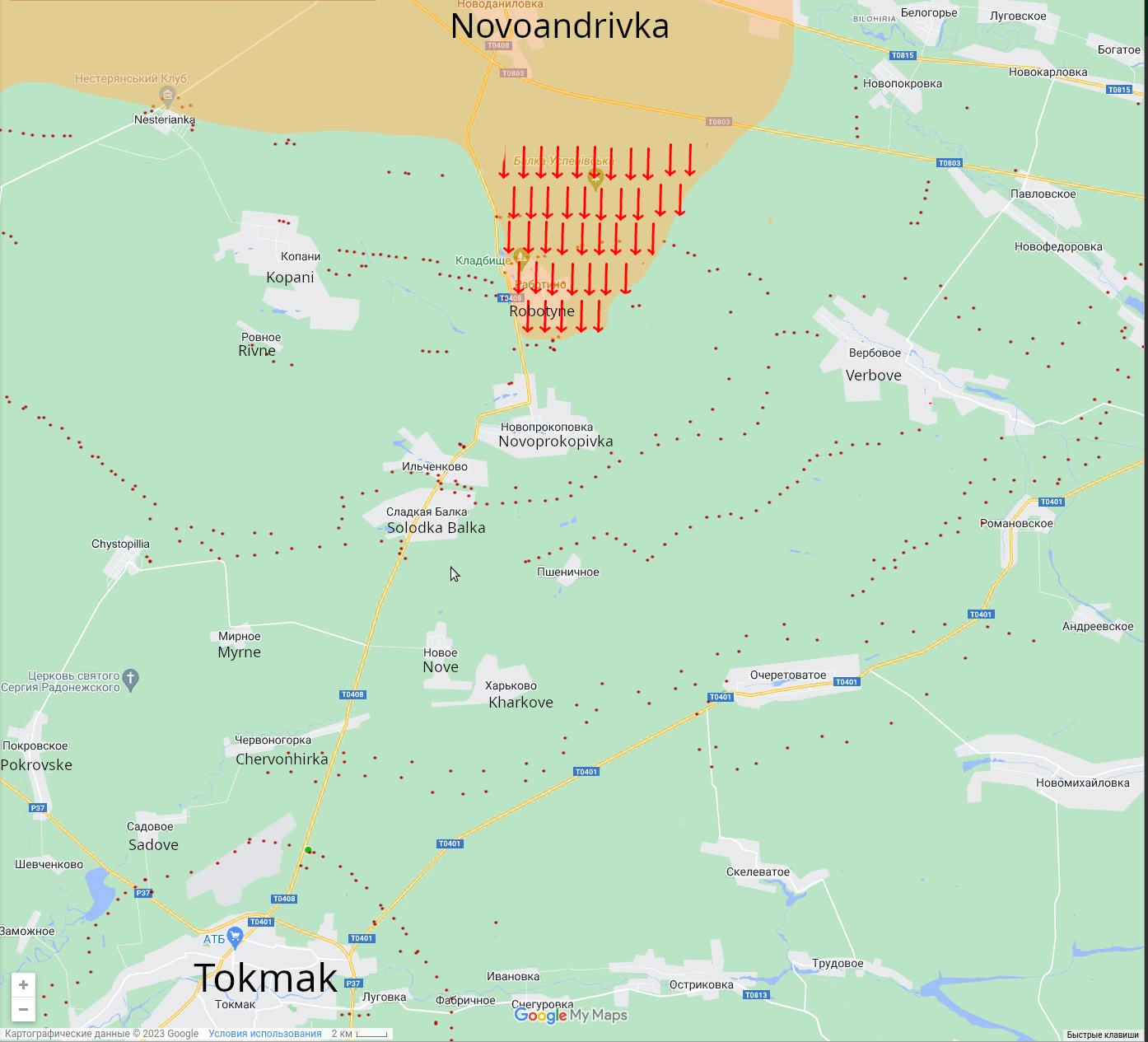 The red dots represent Russian fortifications. As you can see, they have made a dent, they are significantly closer to Tokmak, but it is still a long way to Tokmak. And Russian doctrine is that the fortifications start out soft, and get more and more formidable the further you go.
The American armored vehicles have proven to be little use. Their advances have come primarily by herding cannon fodder over minefields under fire. This is not a tactic that can be repeated too many times. You continually need fresh troops. And they are now running mighty short of fresh troops. At the moment the offensive is stalled, awaiting the next shipment of fresh cannon fodder. I have repeatedly been surprised by their ability to dig up more cannon fodder, and likely I will be surprised again, but they have been digging mighty hard, and will have to dig a whole lot harder.