I don't cover the events of the day, but in my previous post I remarked:
This is not a tactic that can be repeated too many times. You continually need fresh troops. And they are now running mighty short of fresh troops. At the moment the offensive is stalled, awaiting the next shipment of fresh cannon fodder. I have repeatedly been surprised by their ability to dig up more cannon fodder, and likely I will be surprised again, but they have been digging mighty hard, and will have to dig a whole lot harder.
One day after that post: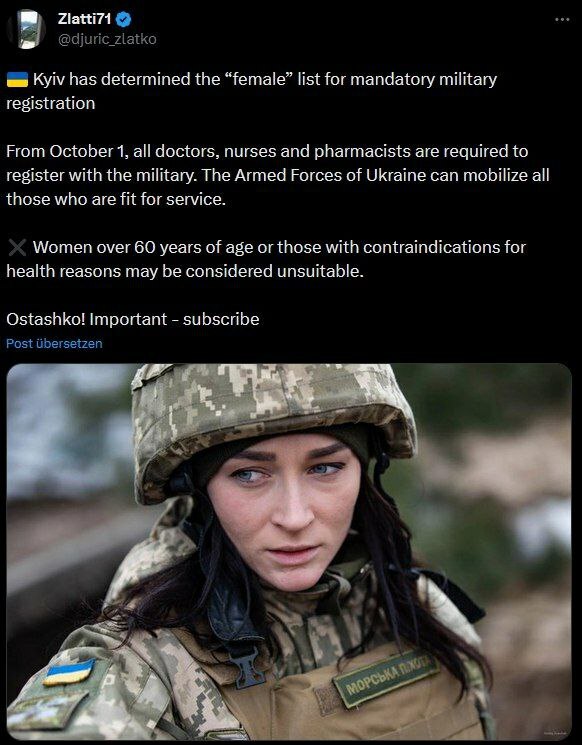 Men with missing limbs have now received callup notices. Next time I need to preen on predictions this is going on the list.
When Napoleon started conscripting men with missing limbs, the end was not far off. And he never considered calling up women in their fifties. I think the Ukrainians have watched too many action girl movies.
Ukrainian ground troops have reached the first line of defence, but it has not been penetrated, in the sense that tanks and armoured personnel carriers cannot drive through it – or even get near it. They dump cannon fodder some distance away, which cannon fodder is then marched over minefields under artillery and drone fire to the first line of defence. Cannon fodder being cheaper and more easily replaceable than tanks or armoured personnel carriers. However, replacing cannon fodder is evidently becoming considerably more difficult.
It will be interesting to see how the war goes when one side is relying on women, cripples, and the elderly.